Video, interactivity, automation... The evolution of technologies offers unexpected communication and collaboration opportunities to companies and institutions by transforming the use of screens, video projectors, interactive boards... To support the redefinition of display terminals new value uses and the continuous increase of AV, SATIS is hosting the Audiovisual Integration for the second year in a row...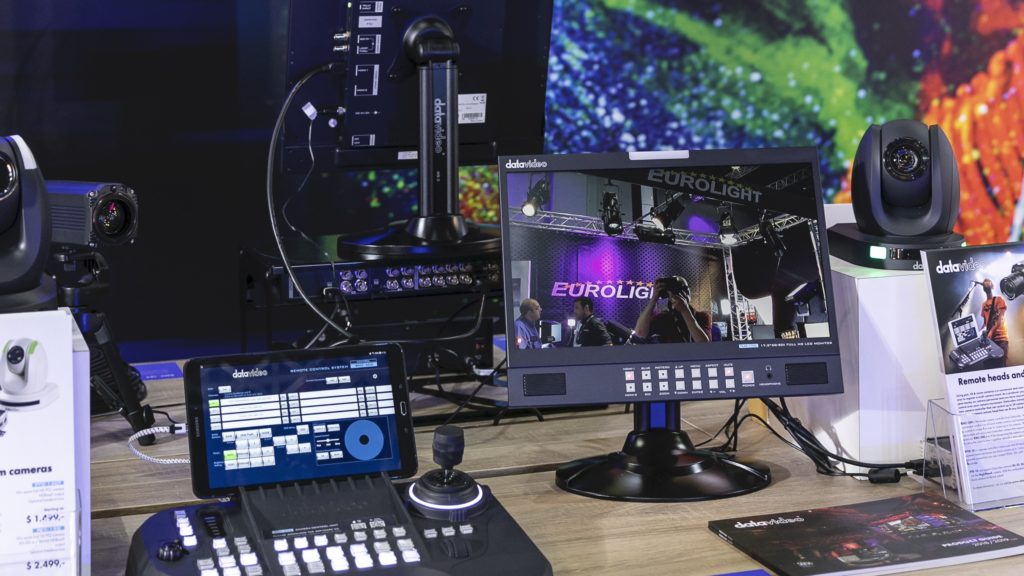 Visitors to the SATIS-Screen4All will be able to find several major players regarding digital signage and videoprojection in the exhibition space. Conferences and Technological Workshops will also help to understand the potential of the new generations of display, collaboration and projection tools and to discover user cases…
Embrace AV communication… Discover the program !
Tuesday, November 5 – Techno workshop:
Automation, audiovisual and new challenges – 4:30 / 5:30
Automation tools that can be found everywhere have for many years become a must in the audiovisual industry. You can find them in museums, meeting and training rooms, but also on TV sets to manage virtual sets. As technology evolves, how does automation take its place with networks? Pre-configured systems? And, what do the new entrants technically offer compared to the historical manufacturers?
Animator: Antoine Gruber
Wednesday, November 6 – Panels:
How to make meetings more interactive? – THEMA 3 – 10:30 / 11:30
Meetings are still too often organized with yesterday's equipment and technologies, operating in silos – with exchanges limited to speech, the prior or subsequent sending of documents, the impossibility of communicating with the outside world via smartphone… Much more open, today's unified communication tools and wireless gateways offer a unique system of exchanges focused on audiovisual and collaboration. Presentation of concrete examples and uses demonstrating interactivity between participants in all size organizations.
Moderator: Pierre Antoine Taufour
Video – ultimate media – THEMA 1 – 3:00 / 4:00
Video is THE growth driver of social networks and more broadly of the entire Internet landscape. How to make a lot of noise with few video means? What are the limits to produce yourself? A panorama that aims to capture the diversity of experiences…
Moderator: François Abbe
The conference program is online here…
French animation is on the rise !
French know-how in animation is being exported.
What are the trends ?
The opportunities ?
The risks ?
We have invited French expatriates abroad, as well as animation companies in France that produce for foreign customers. The exchanges are going to be… lively !
Visitor registration is open and admission is free !
SATIS – SCREEN4ALL in short…
A 5000 m² exhibition – 3 Halls, more than 150 exhibitors and partners…
Our partners 2019 here…
The 360 Film Festival fourth edition, a showcase for immersive contents (85 contents presented in 2018)
The Festival takes a new turn by rewarding the Technique, usually forgotten of the Festivals dedicated to immersive formats.
Discover the 360 Film Festival in detail here…
More than 50 conferences and Keynotes with the following key topics:
Production Trend – Production & Live – Production Optimization – Breakthrough Innovation (5G, 8k, Blockchain, IA…) – Immersive Formats – Audiovisual Integration – Audio – Images
>> Topics covered in 2019: IP Workflows & New Uses • Creation & Technology • Contents: Monetization Financing • Blockchain • New Cloud Applications • Social Networks • 5G • Artificial Intelligence & Media • 4k • 8k: Very High Resolutions • Hf in Shooting (Picture And Sound) • Live Event • Content Protection • Crowdfunding • Immersive Universe: Vr. Ar. • Mapping • Collaborative and Interactive Collaboration • Unified Communication • Digital Signage • New Screens • 3D Engine Real Time • LED Lighting • Intelligent Storage • Volumetric Video
…With 200 speakers representing the entire audiovisual value chain!
DATES AND LOCATION: November 5 and 6, 2019 – Docks of Paris, La Plaine Saint-Denis
Sign up today to receive all the news about the show!
Free accreditation (for professionals only)
* About Génération Numérique
Founded in 2014, Génération Numérique is a 360 agency which offers information services to professionals in the film, television and new media industries. The company publishes two BtoB magazines: Mediakwest and Sonovision. To strengthen this information ecosystem, Génération Numérique acquired the SATIS and merged the tradeshow with Screen4ALL, the Forum for Innovative Technologies for Film, Television and New Media. Génération Numérique was born from the passion of its founders for creation and innovation and the will to share with the progress of an audiovisual ecosystem in constant evolution.
** Screen4All is organized with the support of the Seine-Saint-Denis district, the Plaine Commune area, The CNC and the Pole Media Grand Paris.
Follow the SATIS and Screen4ALL on social networks…
Facebook : Satisexpo / Screen4All
Twitter : @satisexpo / @Screen4allforum
LinkedIn : Groupes Satis Expo et Screen4all
#SATIS #SCREEN4ALL #360FILMFESTIVAL