German projection specialists, VIOSO, have opened two new branches in the US and France, in line with their exponential growth and global aspirations in the AV integration, simulation, visitor attractions and dome projection markets. The company has hired Kevin Zevchik to act as principal director at VIOSO America, while Etienne Servant has been chosen to head the French operation as the director of VIOSO France.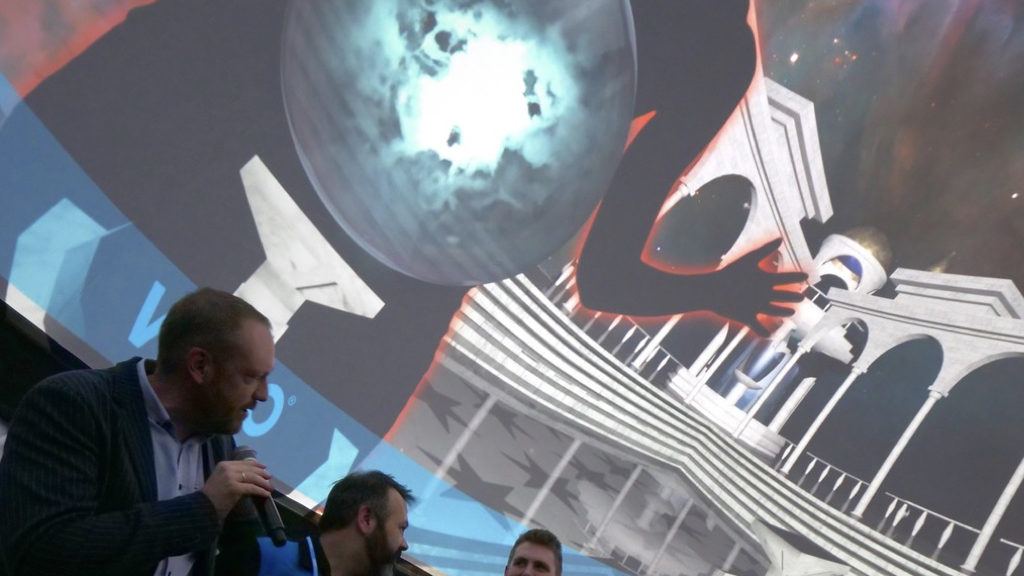 CEO & founder, Benjamin Fritsch, said: "There has been plenty of demand to set up dedicated branches both in France and in the US for some time now. Kevin and Etienne have been a wonderful fit for us, as they are both very experienced and have our complete trust. Both of them are constantly suggesting new and great ideas."
"With these new and extended markets, VIOSO will further improve the attentive support and first-class solutions for which we are well known."
VIOSO America
According to Fritsch, the US market opens up huge potential for the brand. Prior to his appointment as principal director of VIOSO America, Zevchik already enjoyed a strong relationship with both VIOSO and close partner company AV Stumpfl.
He explained: "My company, Zanim8tion, has been a partner and distributor of VIOSO for several years. It was decided to create VIOSO America as a subsidiary company to increase brand recognition in the North American market, as well as pooling our resources with those of the German office and unifying the company for sales and support."
He continued: "There is a large market for projection technology in the US, not to mention the fact that this region is home to the largest pro AV community in the world. With VIOSO's steady increase of this share, we are perfectly equipped to meet our customer requirements and make available VIOSO's expanding repertoire of solutions reaching across additional software and hardware packages to them."
During Zevchik's leadership, the company has already completed a number of prestigious projects for clients such as the Kennedy Space Center and Chicago's Navy Pier, with many more interesting jobs in the pipeline. Of one of the most recent installations, Zevchik said: "We are excited to debut a visiting artist interactive area at the Benaroya Hall for the Seattle Symphony, this consists of a 330-degree projection cylinder warped and blended by the VIOSO technology."
VIOSO France
VIOSO France director Etienne Servant joined UNIFIED-AV Group in 2014 to start a new division, PRESTANS, which distributed different brands of video signal management to rental companies and high-end integrators. After two years of distributing VIOSO products, and many successful projects, the division became VIOSO France, part of the UNIFIED-AV Group.
"After two years of hard work with the VIOSO team, the upgrade was easy," said Servant. "Friendship and mutual trust helped to build the VIOSO Group. We started discussions about it 6 months ago, and the new French subsidiary became official last autumn. We now have a team of eight people at VIOSO France and fully intend to become the number one solution provider for rental companies and integrators in the country."
He continued: "With the exception of specific markets such as planetariums or military simulators, autocalibration is relatively new to French customers, so one of our key goals is to introduce everyone to this wonderful new way of working."
With language and culture being traditionally seen as a barrier for many companies entering the French market, Servant is adamant that setting up a French office was the right decision: "The toughest challenge in France is change, but VIOSO products are so helpful in video creation that people are very excited about our 'can do' attitude. 360° projection is now a reality for everyone, along with better & easier video calibration, which, in turn, brings better and bigger video creations, installations and events."